Hi dear friend:
Love reed beets and chickpeas? Looking for a recipe to add an extra flavour to your hummus? Or want a clean, easy hummus recipe that you can eat at lunch?
As someone with osteoarthritis I suffer from morning joint stiffness. Therefore I have adapted my already healthy diet as part of an early treatment to decrease pain and live a healthier life.
Part of my diet includes drinking ginger lemon tea every morning and having a good ratio of Omega 6/3 essential fatty acids in my diet.
I also eat as clean as possible and avoid processed sugar, gluten and dairy products to prevent inflammation. This is why I am always learning about different and tasty recipes to eat clean and healthy.
Now I want to share with you this video of an easy recipe to make red beet hummus, so that you can enjoy this delicious dish and eat healthier.
You can get some of the main ingredients here, on the 
healthy eating section.
If you make this recipe I would love to see it! Tag your photo with #LivingHealthierIdeas on Instagram 
Healthy tip:
Try to choose organic ingredients for this red beet hummus recipe in order to benefit from more nutrients, enjoy better taste, avoid hormones, antibiotics and drugs in animal products. In addition, organic farming practices are designed to encourage soil and water conservation and reduce pollution.
Enjoy your red beet hummus
You can enjoy hummus with salad, as a dip or even together with rice, no need to have gluten or carbs with it!
Finally, store your red beet hummus in an airtight container and refrigerate it up to one week!
To help you get more tasty, easy, clean recipes, check out: The Dairy-Free & Gluten-Free Kitchen, by Denise Jardine in this link.
Most of us need a good detox diet, we are overfed and not getting enough nutrients from our diets. This is why I have been doing lately this regular detox regime just based on healthy food, especially a lemon based drink in order to restart my system, this has helped me get rid of toxins and improve my well being. The 2 day detox diet is a complete program, to read more about it click here.
I hope you find this recipe useful!
Namaste  
Did you try the recipe? Let me know what you think of it on Instagram or Twitter
Register FREE to my newsletter -   I will give you inspiration and resources for a healthy body, mind and soul.
PIN IT FOR LATER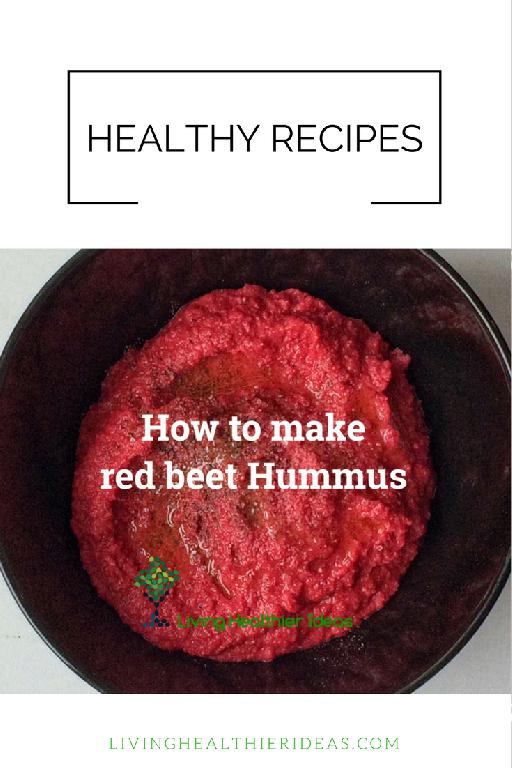 Want to share other hummus recipes or ask Cristina some questions below?
Sources: healthline.comwww.epicurious.com