Hi dear friend:
Have you been struggling with lots of stress in your life lately? Do you feel that it is time to do something to help your body release some stress? Or do you struggle with being present in the moment?
Well, today I want to show you how affirmations can help you with all of the above-mentioned problems. This technique is based on the belief that affirmations will help us focus and believe that which we want to manifest in our lives.
I have in the past years been overwhelmed with personal and professional issues and I have used affirmations as one of the resources to help reduce different stress related issues in my body and mind, including rapid breathing, digestion problems and immune system problems. The fact is that our body will start showing all sorts of reactions to stress, therefore when we are having a hectic day it is extremely important to find some way of dealing with it.
We need to be better at cherishing our body and mind, taking care of our health should be our priority in life! Hence,  try to include some time for your self-care.
Find some time each day to practice some me time. It is enough with 5 to 10 minutes to begin with and you will be giving wealth of positive effects to your body, mind and soul. Your thoughts have are important and have a big effect on your health.
Affirmation:
In conclusion, using affirmations can help your life! This is why we are going to use the positive affirmation: "My body is relaxed and at peace", repeat it while using deep stomach breathing. It will help relax your mind, and this will affect your body making it release any stress or tension.
To learn additional ways to live a life without stress, anxiety, worry and fear. The Art of Meditation Online Course by internationally recognized stress-management expert Davidji will teach you how to master your emotions to create a more fulfilling life!
Want to know even more about affirmations and how to use them effectively and welcome a fulfilled wealthy life?, then you should click here.
Ready to make a commitment to yourself? Invest in the Putting yourself first Coaching program: http://bit.ly/2EnMORZ
Love is the force that can heal, transform our lives and bring peace to the world!
Namaste  
Let me know how you manage stress on Instagram or Twitter  
Register FREE to my newsletter –   I will give you inspiration and resources for a healthy body, mind and soul.
PIN IT FOR LATER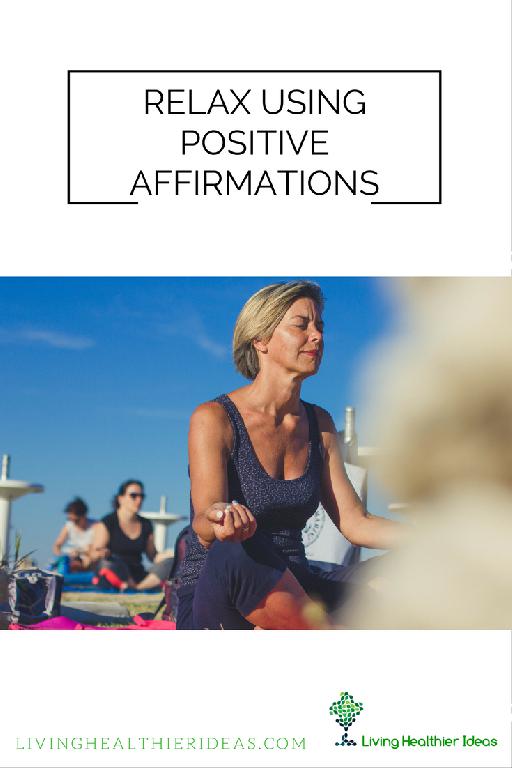 Want to share some affirmations what have worked for you, or ask Cristina some questions below?