Who is a Holistic Life Coach?
Holistic Coaching is a powerful life coaching that takes into consideration each area of a person`s life: mind, body and spirit, as a whole. It can help you awaken your full potential so you can transform your life.  
A holistic Life coach is there to support you, while you find your inner healing abilities, your higher purpose and 
start creating the life that you want. Overcoming challenges along the way and growing in the process. 


I include several energy healing techniques to support our body`s ability to heal, to clean limiting beliefs, judgements and get rid of negative emotions that are blocking our path to success and wellbeing.

Benefits of a private Holistic Life Coach:
Focused on your individual needs.
The difference between feeling alone and feeling supported. 
It helps increase opportunities and decrease problems. 

Studies show that one-on-one coaching produces a

ROI de 10:1
Reduce and heal fears, stress, and emotional or physical problems.  

 

The difference between knowing and taking action.

 
Why choose to work with a Certified Holistic Life Coach? 
During the length of my 3 month program, I will support you to find your inner healing power with this 7 steps program to your journey into self-love.  
During the 3 months we work with the internal, the external and with connection. You will heal negative emotions, painful memories and release blockages in your subconscious mind to be able to live a life of joy, freedom and love. 
The program is designed to help you create lifestyle changes gradually, adding healthy habits to your routine, so that you are actively involved in your healing process and creating the life that you want. 
Why work with me?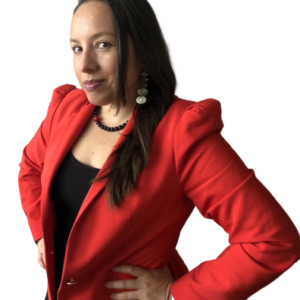 Many years ago, Cristina was in a situation where she felt alone, unworthy and disconnected, and no matter how much she tried she kept repeating the same situations and patterns, feeling the same void. She was able to get out of that situation, release those blockages and connect with her power, feel confident, worthy and manifest what she truly wanted in her life.
Cristina is now a Confidence and Goal Achievement Coach, ready to support other women in their journeys. She has created 90 Day program to help Women Entrepreneurs & Coaches in the Health & Wellness Business who want to improve their confidence by providing them with guidance, tools and a 7 step program that is easy to follow 7 steps program to your journey into self-love.  
Are you ready to start living the life that you want, to feel healthy, happy and free? Do you want to stop blaming the world for what happens to you and start taking responsibility over your life?  
You are your problem or your solution. I am here to support you along your journey of self-growth and healing. 
So, what are you waiting to heal and start creating the life that you want?
I am here to support you, provide you loving guidance and hold you accountable. 
What some of my clients are saying:
¨Having such an energetic coach like Cristina brings an amazing dosis of trust, love and self confidence to your life. I'm now closer to myself and sure to be able to get closer and closer. I'll definitely recommend everyone to join and try the sessions and use the tips for living healthier."
The zoom call we just had was amazing! She was able to help me shift a very old, stuck emotion. For me it was about boundaries. Check her out!
"I started working with Cristina at a time in my professional career where I needed to set new goals and prepare my mind and emotions to reach the next level. I saw results immediately and I really enjoyed Cristina's way of working and guidance along my journey."
Goal Success Life Coach, Transformation Acadamy, March 2021.
Law of Attraction, Centre of Excellence, July 2020
Talk Skills, Perú, 2020
Emotional Intelligence for Women Entrepreneurs, Ecuador, 2020
Community Management Specialist, Email Marketing Specialist & Search Marketing Specialist. DigitalMarketer, Jun, 2018
Holistic EFT Practitioner – California, USA, 2017
Weight Loss Diploma – Shawacademy – USA, 2017
Holistic Life Coach – Spencer Institute – California, USA
Reiki Healer Level 2 Certification – Reiki Usui – Quito, Ecuador
Digital business models – Academy by Innovation Dock – Stavanger, Norway
Communications and Public Relations – Master´s Degree Programme – University of Barcelona – Barcelona, Spain
Associate of Arts (AA), Sales and Marketing Operations – University San Francisco of Quito (USFQ) Quito, Ecuador
Bachelor Degree in Communication, minor in Advertising – University of the Americas (UDLA) – Quito, Ecuador
Ready to Start? Choose the Coaching Package that's right for you!
Emotional and Mindset Detox Session
Your journey into self-love -90 Day Coaching Program
Confidence Coaching for Women Entrepreneurs
Ultimate Emotional Detox and Confidence Program 
$60
1 x 60min Session
Focus on one specific blockage
Sessions conducted by Phone or Skype
Pre-session questionnaire to be completed so the session is entirely focused on moving you forward
Ideal for all Women
$600
Weekly 60min Sessions during 3 months
Coaching calls and tools with actionable steps to go from feeling not good enough to feeling confident.
A must-read Ebook that will provide additional tools to your journey.
 
Join a private community of powerful women.
Pre-session questionnaire to be completed so the session is entirely focused on moving you forward
Ideal for all Women
$990
Weekly 60 min Sessions during 3 months.
 Coaching calls and a program with actionable steps easy to follow, to create a success mindset.
Focus on 2 business goals + building your confidence

Sessions conducted by WhatsApp or Skype

Includes PDF Worksheets

Join a private community of powerful women.
Pre-session questionnaire to be completed so the session is entirely focused on moving you forward

Ideal for Women in Direct Sales, Small Business Owners in the Health and Wellness Industry
$2100
Weekly 60 min Sessions during 6 months.
Coaching calls and a program with actionable steps easy to follow, to create a success mindset.
Focus on 2 business goals + building your confidence

Sessions conducted by WhatsApp or Skype

Includes PDF Worksheets

Join a private community of powerful women.
Pre-session questionnaire to be completed so the session is entirely focused on moving you forward

Ideal for Women & Men Business Owners & Professionals